Navigating Thyroid Disorders:A Holistic Approach with Sea Moss
Navigating thyroid disorders often means taking a holistic approach with medication & lifestyle changes. Sea moss has emerged as a natural and supportive solution to manage thyroid health. The thyroid is a crucial butterfly-shaped gland in the human body that plays an active role in the overall well-being of an individual. Want to know how sea moss can help with thyroid disorders? Read for details.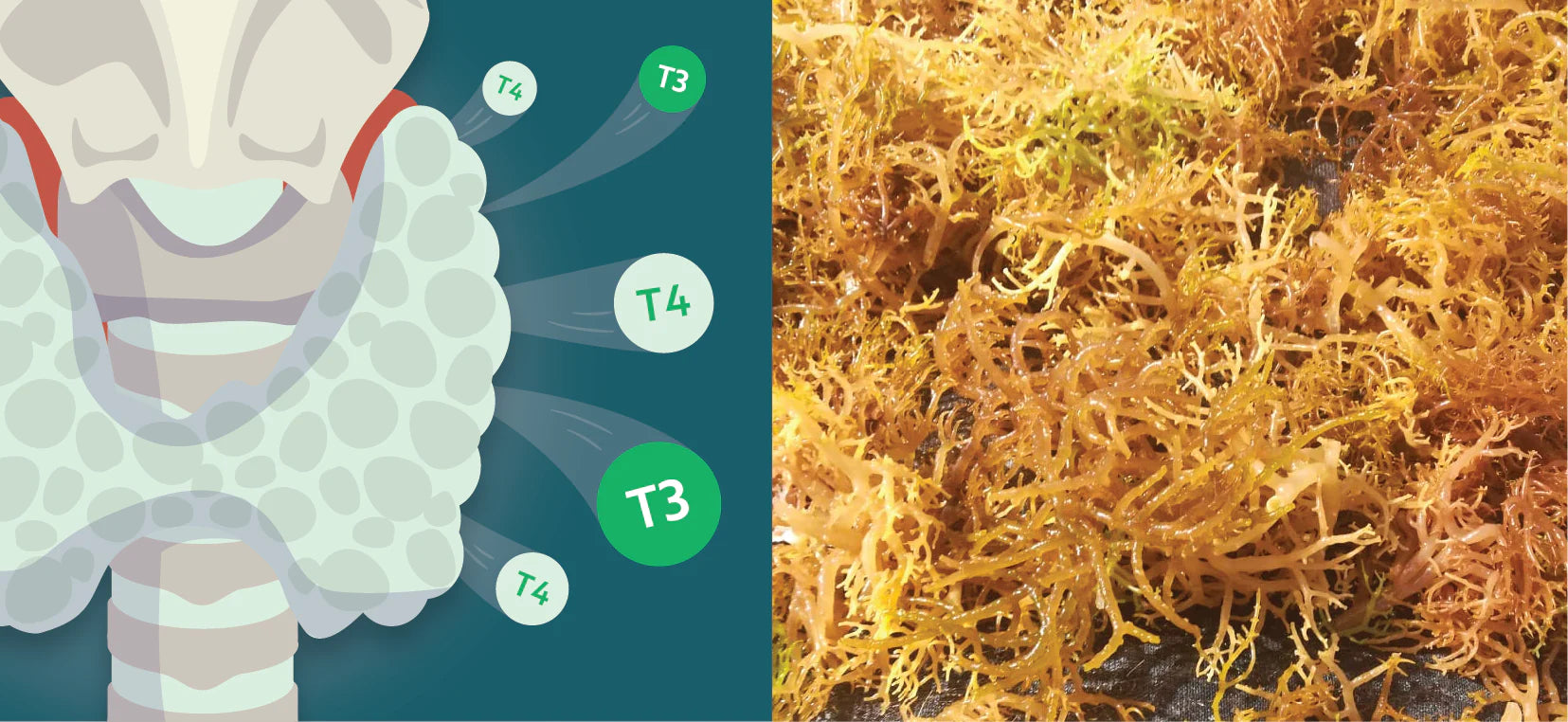 The Thyroid & Seas Moss Connection
The thyroid produces essential hormones like triiodothyronine (T3) and thyroxine (T4). These hormones influence metabolic rate, energy levels, temperature regulation, synthesis of proteins, and even how some other body organs function. Thyroid dysfunction can happen due to a range of factors like iodine deficiency, genetic reasons, and autoimmune reactions in the body. A person can experience issues like fatigue, depression, and weight gain due to many of these thyroid disorders as well.
Sea Moss or Chondrus crispus is a natural ally for those suffering from thyroid disorders. Why?
It is a rich source of iodine that helps synthesize many of the hormones produced by the thyroid.
It also contains tyrosine, an essential amino acid used to produce these hormones.
It is an excellent Vitamin B-complex and C source, along with crucial minerals like zinc and magnesium. All of which have an active role in supporting thyroid health.
Role of Seas Moss in Thyroid Disorders
If you talk about specific thyroid disorders, here is how sea moss can help. 
Hypothyroidism
Hypothyroidism is when the gland does not produce enough thyroid hormone. Here, supplementation with sea moss can help restore iodine levels. Tyrosine, also acting as a raw product for hormone production, helps increase the body's ability to produce more of this crucial hormone. 
Autoimmune Thyroid Disorders
Autoimmune disorders like Graves' disease and Hashimoto's thyroiditis often involve immune system dysregulation and inflammation. Sea moss is a natural anti-inflammatory nutrient source. This makes it a crucial choice for managing such diseases. Helping regulate the inflammation in the body can help with the severity of such diseases. While iodine and tyrosine modulate immune system response through hormonal synthesis, carrageenan assists with reducing inflammation. The dual action makes the sea moss so effective for thyroid function regulation.
Herbal Vineyards- Your Partner in Thyroid Wellness
Herbal Vineyards is a trusted name in natural sea moss supplements designed to protect and support thyroid health. Our commitment to quality and purity standards sets us apart and helps us deliver the best sea moss supplemental regimens for your health.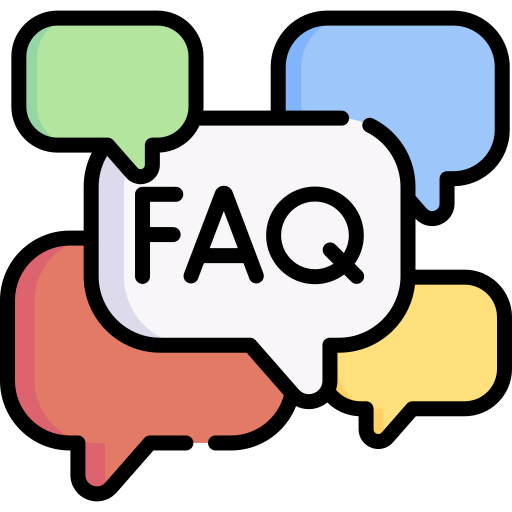 Here are some of the most frequently asked questions about sea moss' potential role in improving insulin resistance
Yes. Sea moss can benefit both hypothyroidism and hyperthyroidism as it works through its mineral-rich composition to aid thyroid function, adjusting according to the body's needs.
Sea moss has a mild taste that is often described as slightly briny. This means it can easily be consumed in various manners as its flavor can easily be masked in smoothies, gels, etc.
Sea moss is a rich source of Iodine, but the levels are moderate and often well tolerated by humans. Some people might have serious allergy issues related to shellfish and Iodine. These individuals should act cautiously and consult a healthcare professional before consuming such products.
There is a low risk of interactions, but it is essential to always consult a healthcare professional like a doctor before starting to use new supplements, especially when on medications.
What Our Customers Says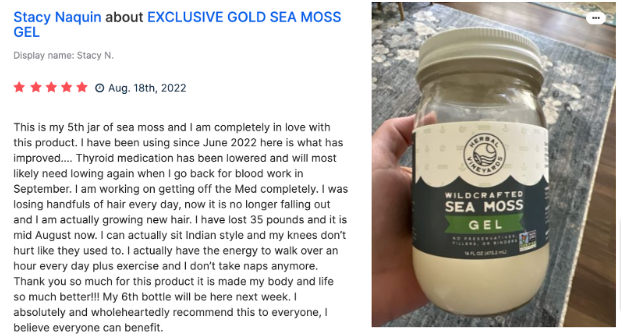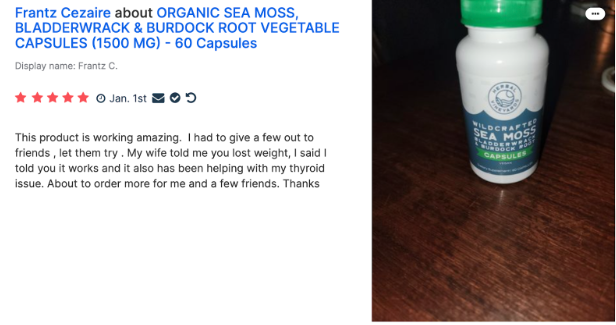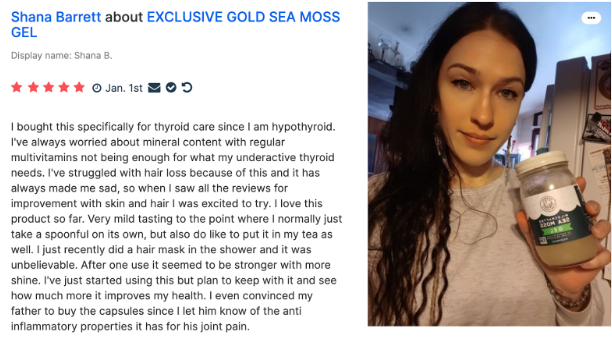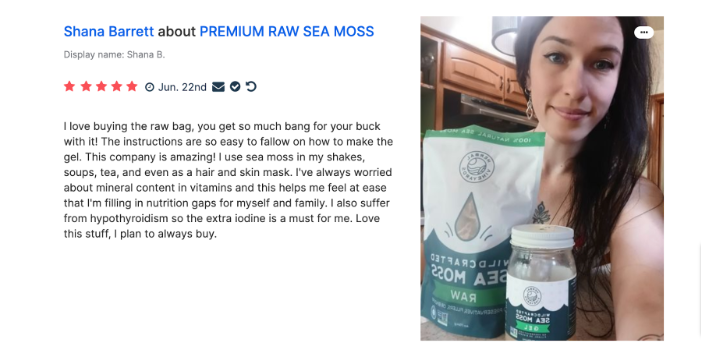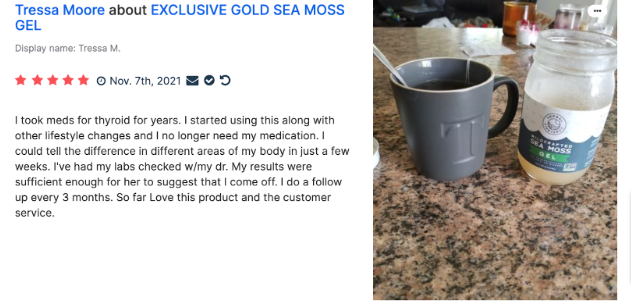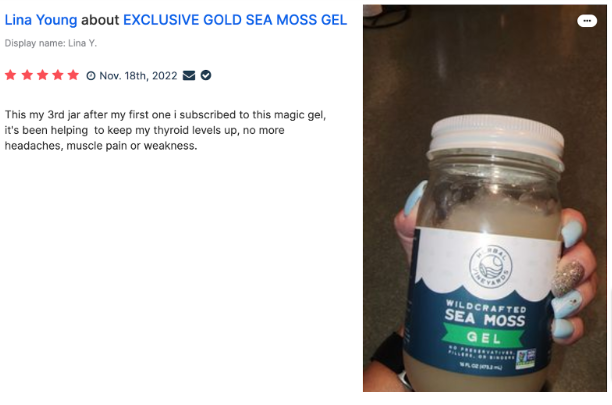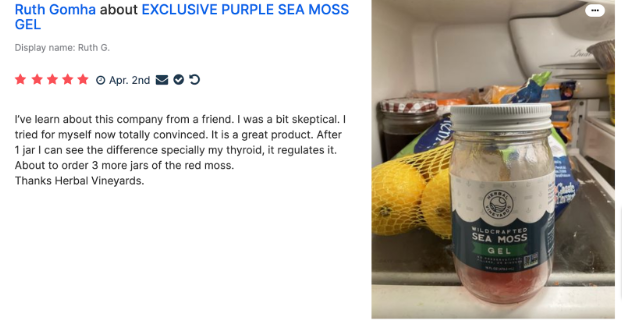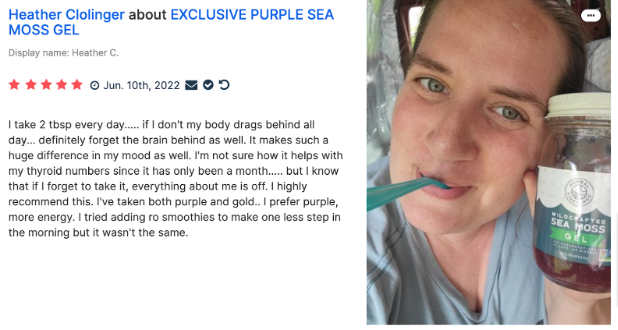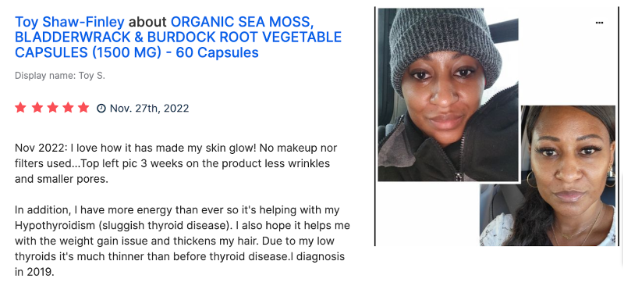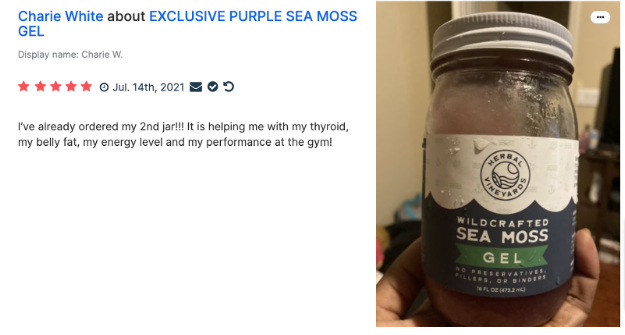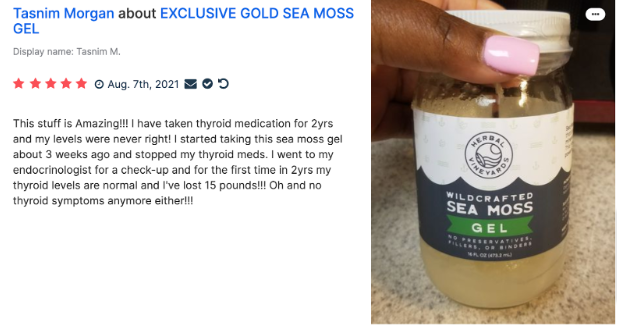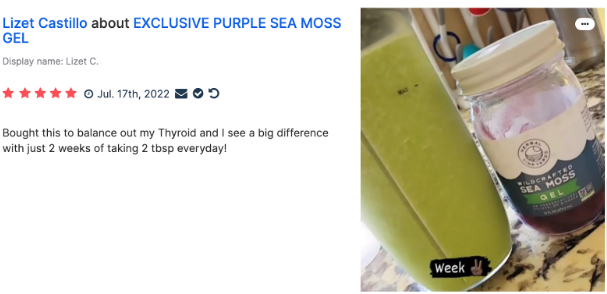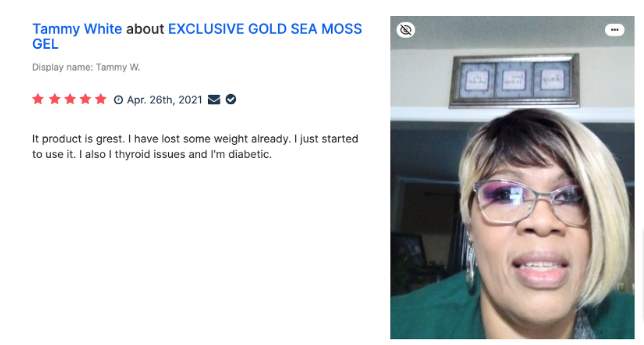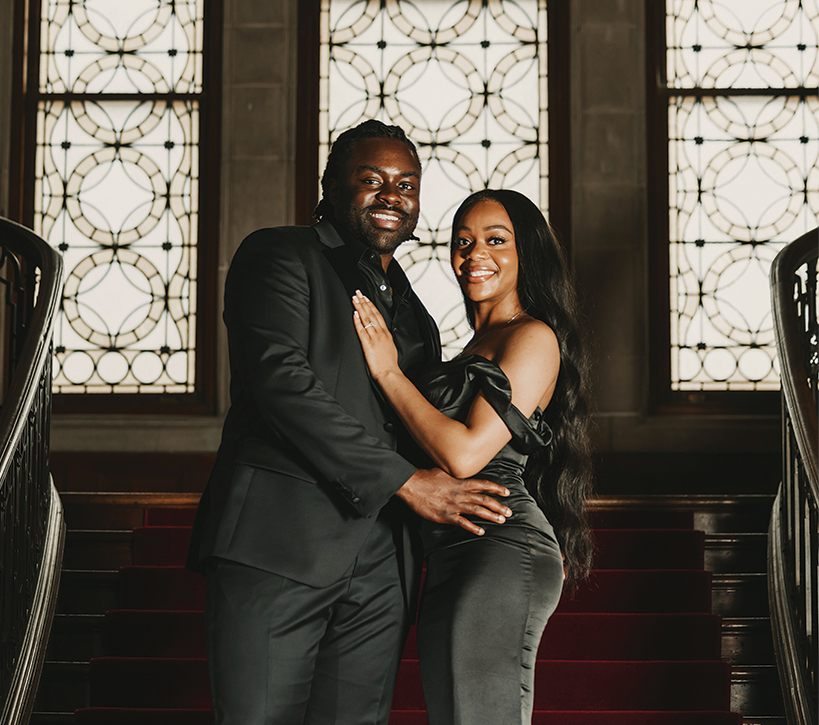 Our Story
Hi! I'm Jennifer, one of the people who started Herbal Vineyards. I had itchy, scaly skin because of a condition called psoriasis. I tried a lot of things, but nothing really helped until my husband, Chris, showed me this cool thing called sea moss. Wow! My skin felt better, and I had so much energy! Chris and I thought, "Why not share this awesome sea moss with everyone?" So, we started making our very own sea moss supplements for people to try. Neat, right? 🙂