Is Sea Moss the Ultimate Answer to Insulin Resistance?
Overview
The search for natural solutions to counter insulin resistance increases with everyday passing. In this arena, a new player has entered. Sea moss is an intriguing choice for several reasons, which we will briefly look at in this little space. If we were to summarize what we have learned so far, sea moss has been nothing short of a fresh perspective on controlling blood sugar levels.
The Magic of Moss!
Because sea moss is enriched with soluble fiber in plentiful amounts, it can slow down the digestion of carbohydrates and, subsequently, glucose absorption. Now, as the release of glucose adopts a more
gradual pattern, preventing sudden spikes in blood sugar becomes quite possible. It is pertinent to mention here that these sudden spikes in the blood
sugar level potentially enhance insulin sensitivity.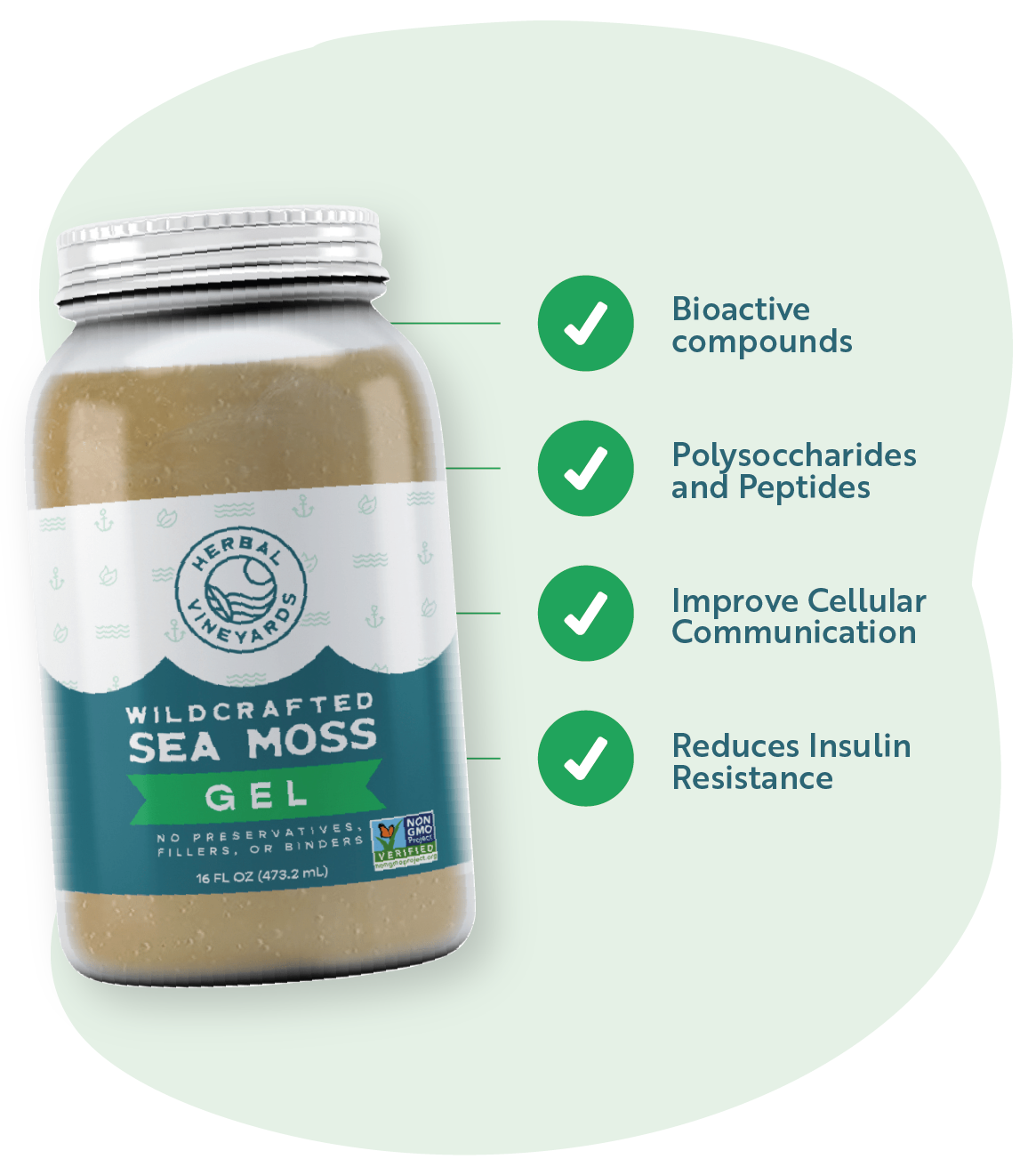 Sea moss is packed with bioactive compounds, some of which include polysaccharides and peptides. These biotic compounds have the potential to improve cellular communication as far as insulin signals are concerned. Hence, they can play an important role in reducing insulin
resistance, making sea moss a viable
choice for countering insulin resistance. If one suffers from chronic inflammation, insulin sensitivity can be disrupted significantly. Sea moss is enriched with natural antioxidants and its anti-inflammatory properties play a major role in quelling inflammation. As a result, the insulin sensitivity improves by a significant factor.
Obesity is one of the main reasons most of us suffer from problems such as insulin resistance. Maintaining a healthy weight in the 21st century is becoming more and more challenging. We are surrounded by triggering factors
such as stress, excessive workload, lazy lifestyles and plenty of junk food. Now, if we take the diet factor alone, we just keep eating repeatedly because we do not feel that full. Isn't that a feeling that you have often experienced at midnight? Well, sea moss has the potential to induce feelings of fullness. The activity levels associated with sea moss products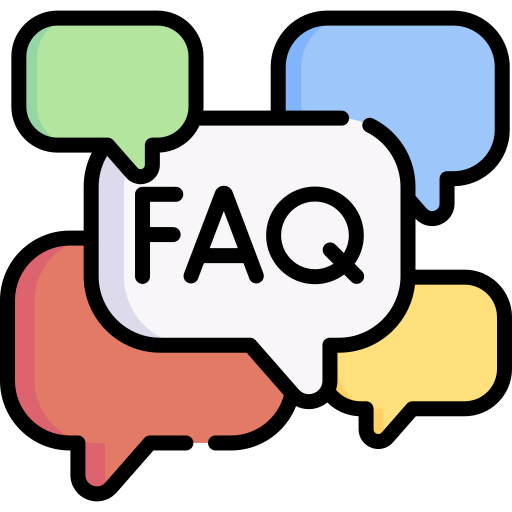 Here are some of the most frequently asked questions about sea moss' potential role in improving insulin resistance
Sea moss can be used in plenty of ways. You can use it as
a sea moss gel, make a smoothie, whip up a salad or make a nice sea moss
quiche. The choice is yours!
Because sea moss is a vegan, gluten-free source of
nutrients, some of which include vitamin B2, calcium, magnesium and zinc, it is
an ideal choice for vegans.
Sea moss can contain traces of shellfish proteins, which
can trigger an allergic reaction in individuals who suffer from shellfish
allergies. 
Sea moss can help with chronic pain and improve joint
health, courtesy of its anti-inflammatory properties. 
At Herbal Vineyards, we stock only premium sea moss
products and cannot wait to share the joy of sea moss with you!
What Our Customers Says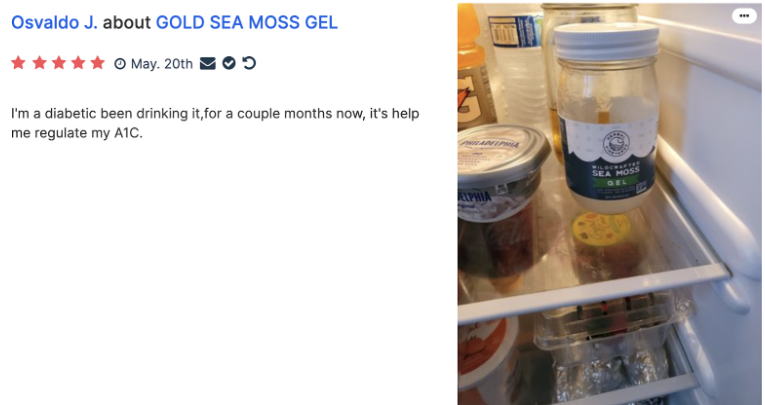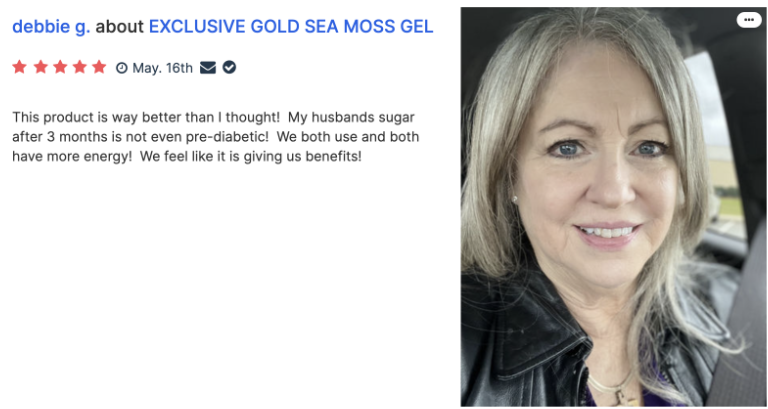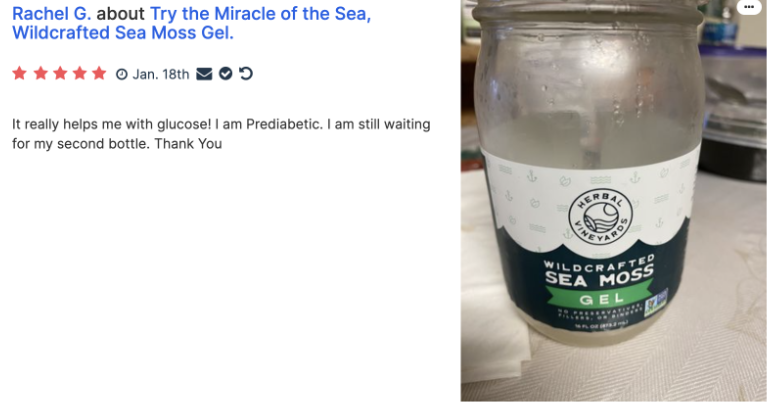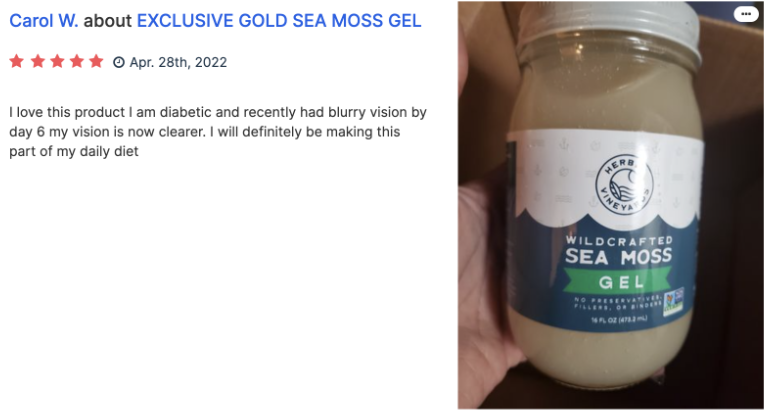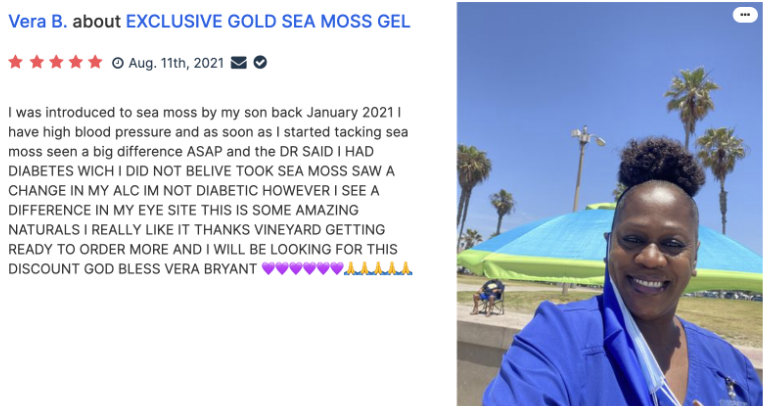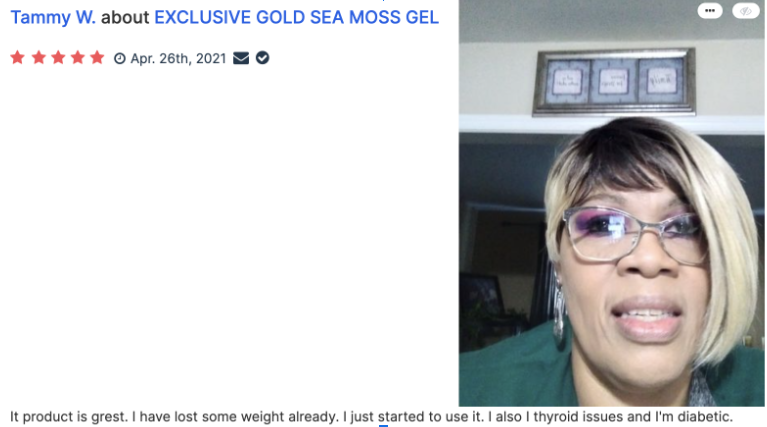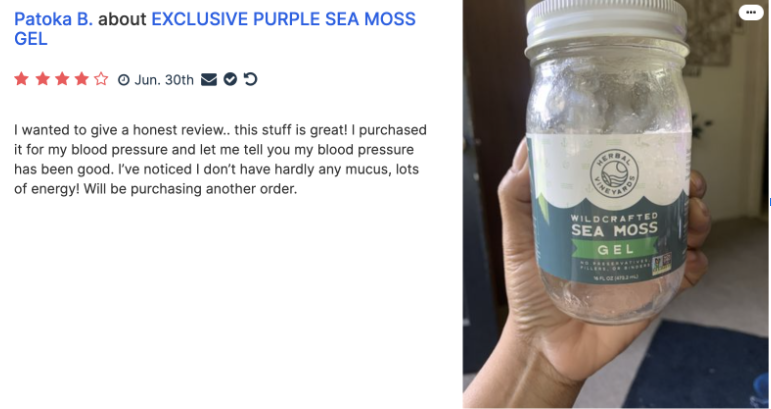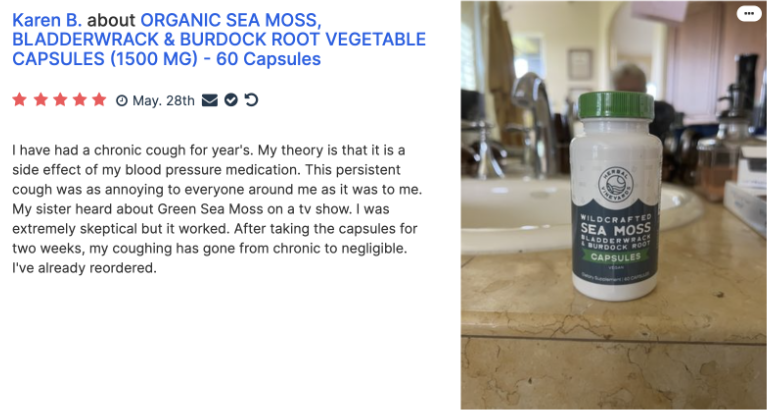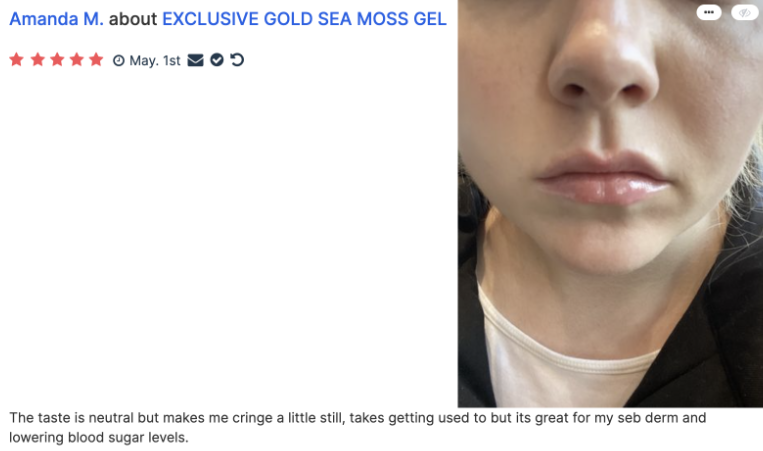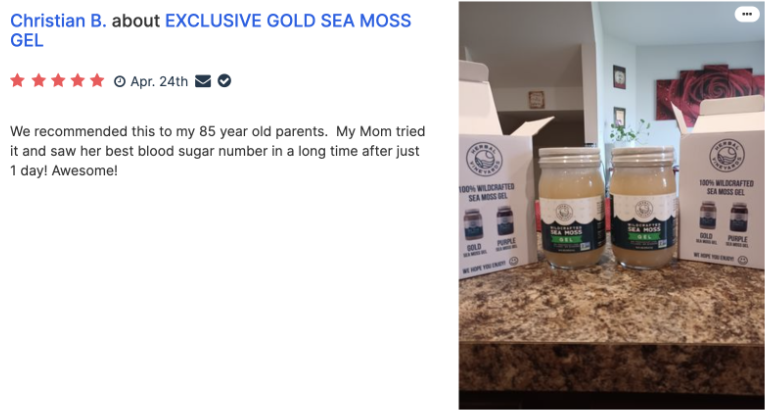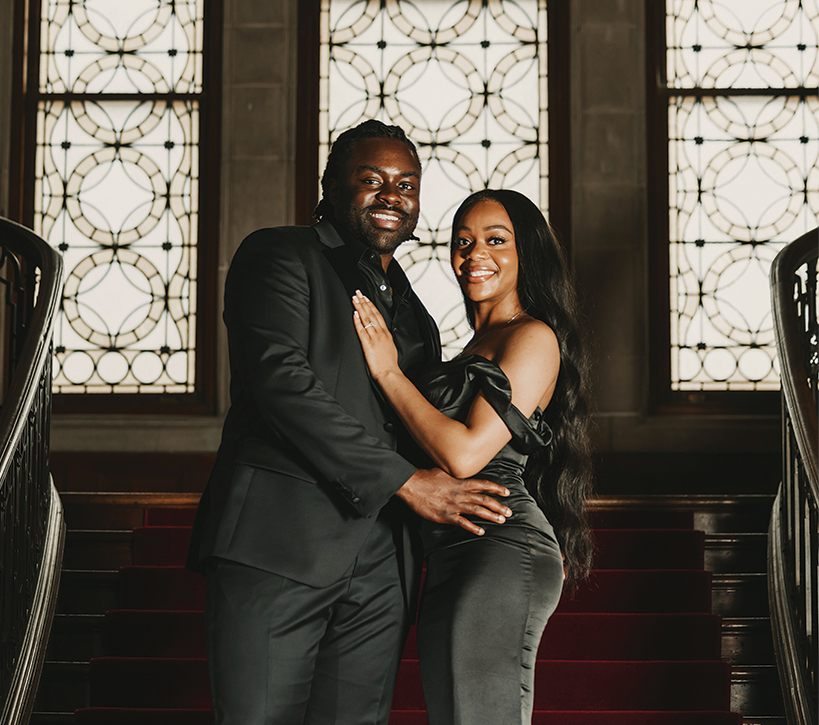 Our Story
Hi! I'm Jennifer, one of the people who started Herbal Vineyards. I had itchy, scaly skin because of a condition called psoriasis. I tried a lot of things, but nothing really helped until my husband, Chris, showed me this cool thing called sea moss. Wow! My skin felt better, and I had so much energy! Chris and I thought, "Why not share this awesome sea moss with everyone?" So, we started making our very own sea moss supplements for people to try. Neat, right? 🙂